A Small Walkthrough
About ADOPTION NOW
ADOPTION NOW is a podcast and resource center that helps families find connection, hope, and understanding. Through the years, we have come across many adoption and foster care stories and aim to share inspiring and emotional journeys to support families hoping to adopt. We focus on storytelling and connection.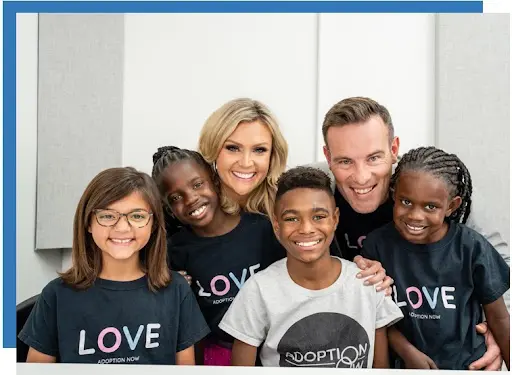 Noah and April have 4 children through adoption. They started telling adoption stories on a weekly radio show in Denver. The show grew to an international podcast. Every week, we publish a story highlighting various aspects of adoption, either through the perspective of adoptive parents, adoptees, or birth parents. We talk about real challenges in the adoption world and share experiences to navigate the adoption and foster care journey together.
Adoption is a beautiful, life-changing process. Our podcast is designed to educate and inspire. Our professionals work hard to provide the appropriate resources at the right time to support healthy adoptions and families. We would love for you to join our community. Please reach out to us for more information.